A great responsibility to contribute to the betterment of society faces the current generation of youth. On them also rests the duty of fostering an environment in which the younger members of society can attain the spiritual and intellectual powers needed to become builders of a new civilization. The task is no doubt immense. To counteract the powerful social forces that threaten to sap their powers and distort their purpose, youth can rely on God's unfailing assistance. They also have to enhance the ability to create an atmosphere of mutual support and assistance among themselves and in their communities in which their powers to transform society are multiplied.
You are now asked to reflect on the contribution your generation can make to the building of vibrant communities in neighbourhoods and villages, and in other settings where people eager to play a part in collective transformation are found.
To consider this question, it is essential to briefly review some of the elements of the framework for action that guides the efforts of the worldwide Bahá'í community. Most of the actions of Bahá'í communities to build a new society inspired by the teachings of Bahá'u'lláh take place in the context of a cluster, a manageable geographic area consisting of villages and perhaps a small town or of a large city and its suburbs. The main objective in each cluster is strengthening, through the application of Bahá'í teachings, the three main protagonists in the processes of change: the individual, the community, and the institutions. This work includes raising, through the institute process, growing numbers of people capable of promoting spiritual and social progress; building vibrant local communities where "individuals, families and institutions … [work] together with a common purpose for the welfare of people both within and beyond its own borders"; and developing institutions with the capacity to mobilize, canalize, and unify the energies of many friends who are eager to serve. Clusters necessarily are at different stages of development based on the number and effectiveness of those labouring for change and the strength and advancement of the local communities and institutions. In some, efforts of the Bahá'ís to build a new society are yet to begin.
In each cluster, the friends face different circumstances. Many of them live in largely homogeneous villages of rural areas or the usually diverse neighbourhoods of large cities. A strong communal spirit characterizes some localities; in others, it is clearly absent. The friends in a cluster may also associate with others based on certain common interests, for instance, study at a particular university or membership in a professional or social organization that is not restricted to a physical location. To build a new society, the friends seek to raise in these settings and spaces the capacity to apply the teachings of Bahá'u'lláh. No society can experience the spiritual and social advancement possible at this stage in human life without the selfless services of its members.
In reflecting on the efforts of the young generation to walk a path of service, it is important to think about how they can "foster a vibrant community life in neighbourhoods and villages".
What do you regard as the true nature of friendship? How would you determine which friendships are helpful and which are detrimental to the progress of young people?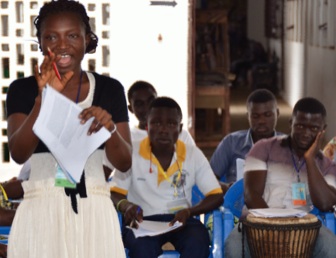 Creating an environment of mutual support includes having a vision of large numbers of youth who as true friends work together to transform their community. How would you go about fulfilling such a vision in your cluster or community? How important would conversation among the youth be, and what would be its purpose and content?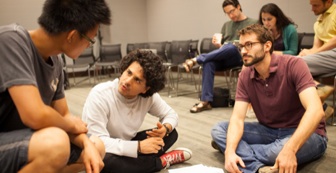 A process of community building inspired by the message of Bahá'u'lláh must have at its heart an unfolding conversation on the Faith's teachings and their implications for the life of the population. What can you do to encourage large numbers of youth to become part of this conversation and the indispensable process of study and service related to it?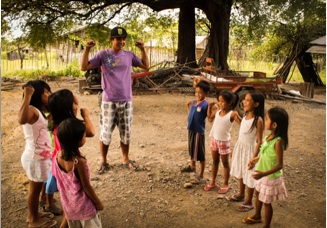 What contributions are youth making, or could youth make, to strengthen consultative processes in your community?