The Bahá'í Faith
A Global Community
French Guiana
The Bahá'í Faith first came to French Guiana in 1953. Today Bahá'ís reside in nearly 50 different localities and have over 19 local Bahá'í administrative councils, called Local Spiritual Assemblies.
…the peoples of the world, of whatever race or religion, derive their inspiration from one heavenly Source, and are the subjects of one God.
Regular activities of the community include devotional gatherings, and classes for all ages on moral and spiritual principles. The Bahá'ís seek to promote the well-being of their countrymen by spreading a message of peace and the oneness of the human family.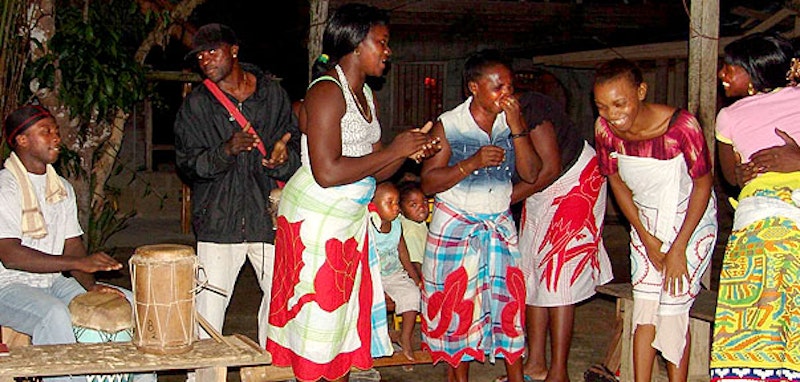 Guianese Bahá'ís enjoy music fellowship at a community gathering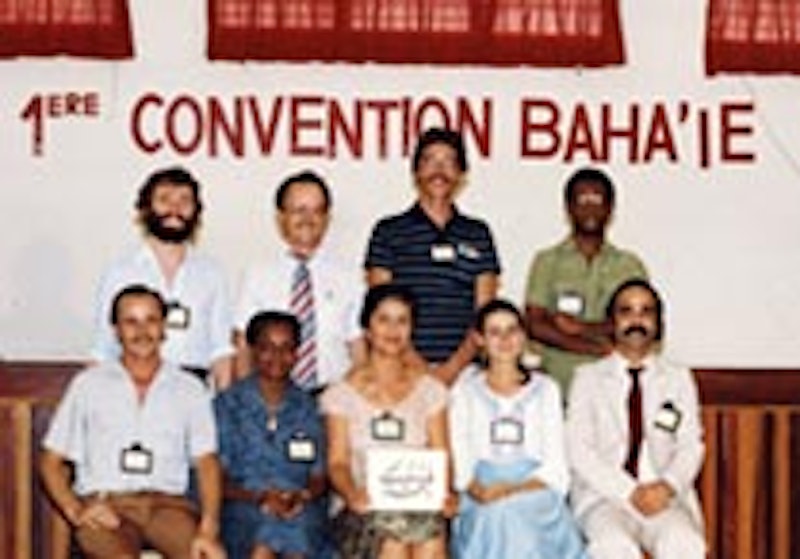 Photograph of members of the first Spiritual Assembly of the Bahá'ís of French Guiana taken during its first Bahá'í Convention in 1984