A Global Community
Tanzania
In 1950, the Bahá'í Faith came to Tanzania. Today, there are Bahá'ís in nearly 3000 localities around the country and more than 150 local Bahá'í administrative councils, called Local Spiritual Assemblies. The Bahá'ís believe in universal education and the abolition of all prejudice, whether based on race, ethnicity, nationality, religion, or social background.
The well-being of mankind, its peace and security, are unattainable unless and until its unity is firmly established.
The Bahá'ís hold classes for children about personal virtue and moral education, devotional gatherings, and study circles for adults and youth on spiritual topics. Bahá'ís in Tanzania run the Ruaha Secondary School in Iringa, as well as several other schools in communities around the country.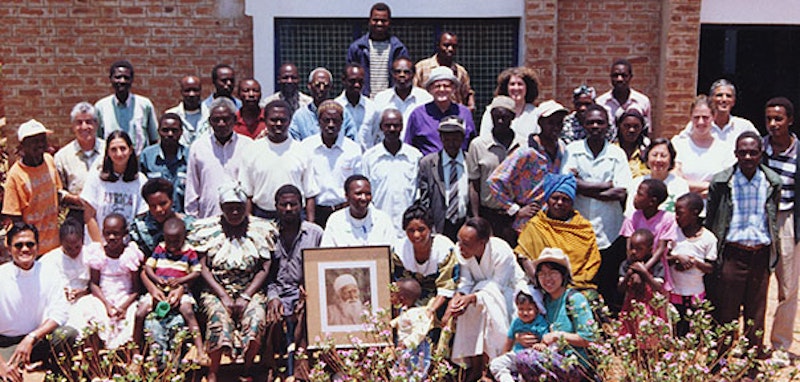 Bahá'ís outside the Bahá'í Centre in Iringa.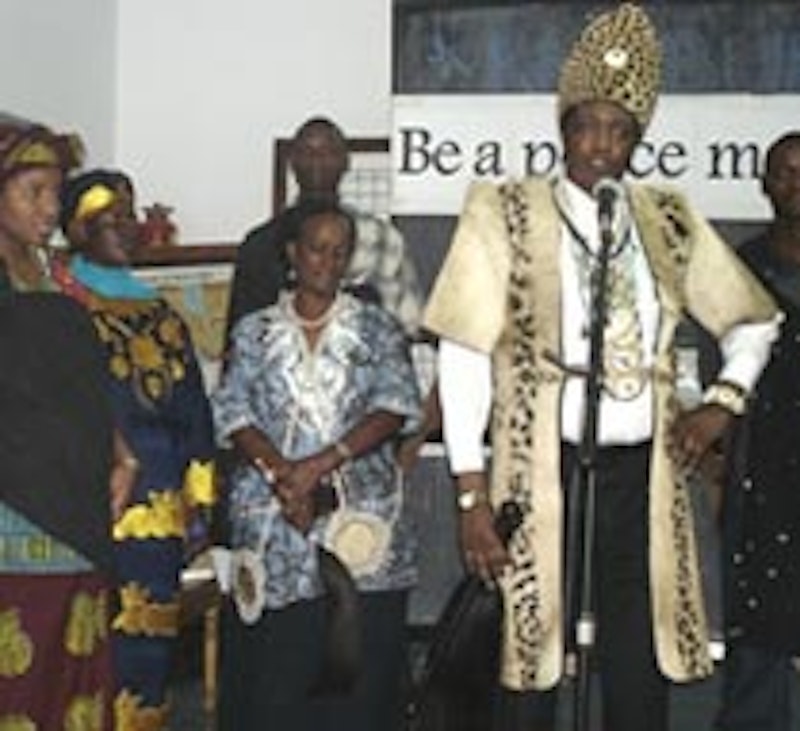 Chief Matange (second from right) and members of other religious groups at the International Day of Peace gathering organized by the Bahá'í community of Tanzania, 2005.